Honeymoons
Honeymoons come in all shapes and sizes — a beach vacation, a safari, exotic destinations — and are based more on the couple's joint personality than on tradition. We've have helped couples book the world's hottest honeymoon destinations, from sunny beaches to snow-capped mountains and even fairy-tale theme parks. Let us make sure all the details are taken care of before you depart on your first journey together as a married couple.
Newwest Travel's Top Honeymoon Spots for 2023 & 2024
1. Bora Bora, French Polynesia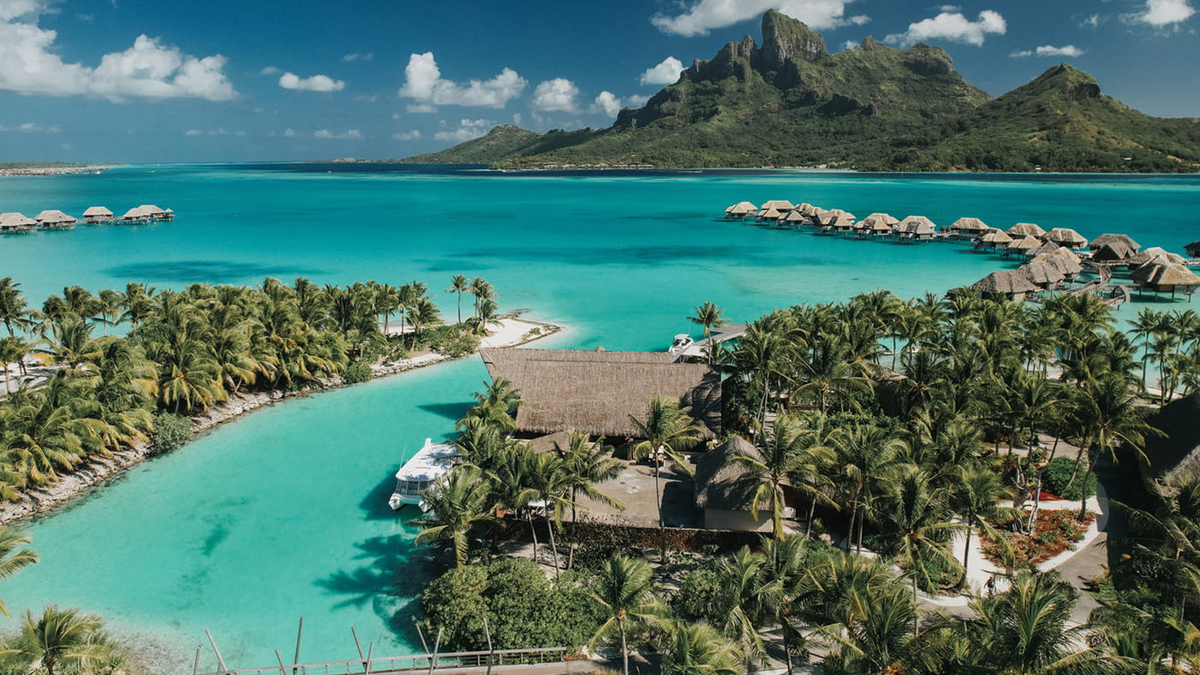 Bora Bora, French Polynesia: Bora Bora is a tropical paradise known for its pristine beaches, turquoise lagoons, and luxury resorts. You can stay in overwater bungalows that offer direct access to the clear waters, where you can swim, snorkel, or even go on a romantic sunset cruise. Explore the vibrant marine life through scuba diving or embark on a hiking adventure to witness panoramic views of the island.
2. Cancun, Mexico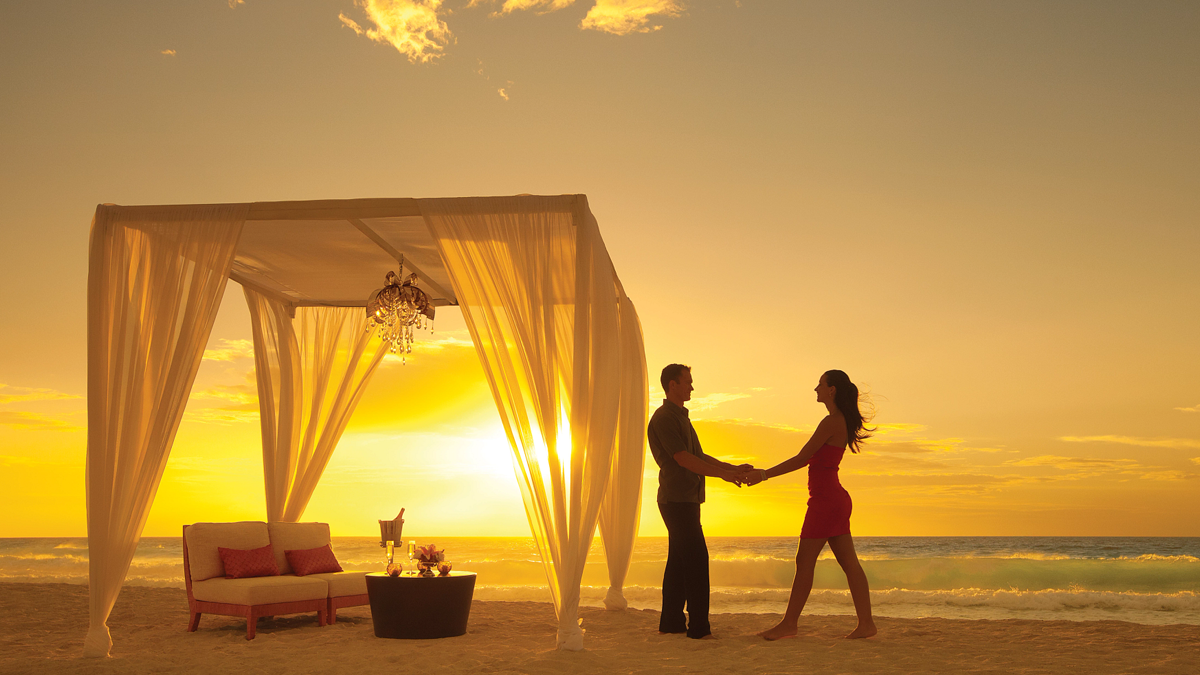 Cancun, located on the northeastern coast of the Yucatan Peninsula in Mexico, is a popular destination for honeymooners seeking a mix of relaxation, romance, and vibrant nightlife.  Cancun is renowned for its stunning white-sand beaches, crystal-clear turquoise waters, and luxurious all-inclusive resorts. It offers a wide range of activities and attractions to make your honeymoon unforgettable.
Spend your days lounging under the sun, swimming in the pristine waters, or taking romantic walks along the shoreline. Many resorts offer private beach areas where you can relax and enjoy each other's company.
3. Santorini, Greece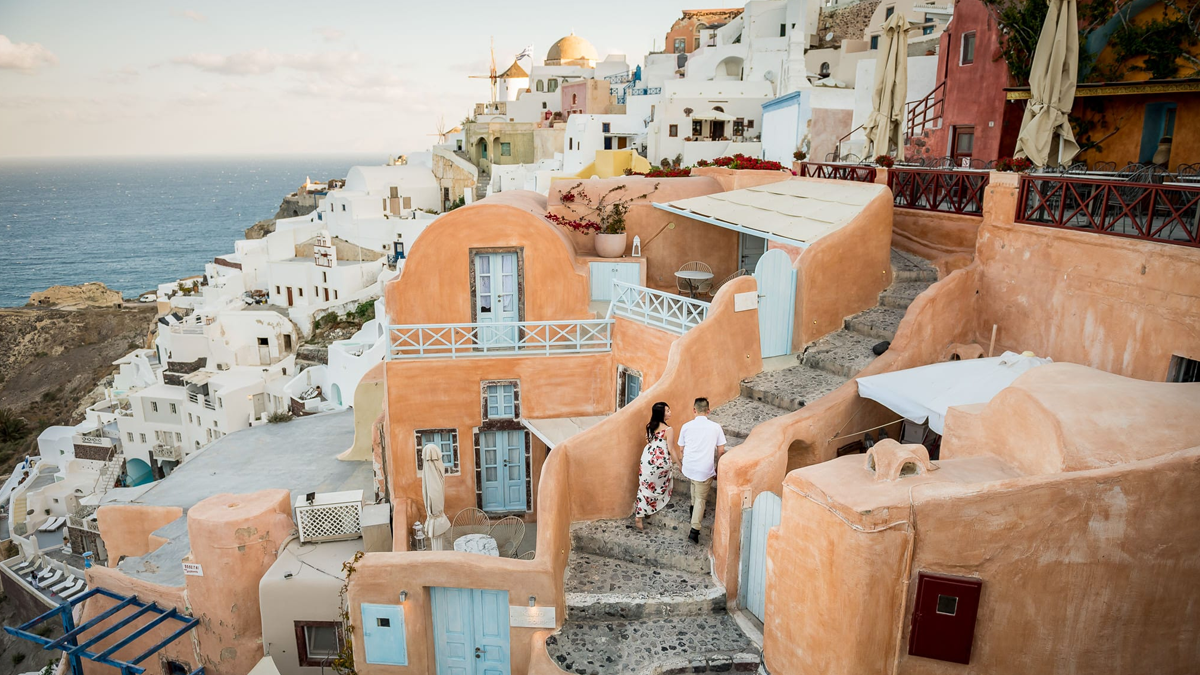 Santorini is a breathtaking island in the Aegean Sea, characterized by its iconic blue-domed churches, white-washed buildings, and stunning caldera views. Enjoy romantic walks along the narrow cobblestone streets of Oia or Fira, relax on the unique black or red sand beaches, and witness the famous Santorini sunset from a cliffside restaurant.
Don't forget to visit the ancient ruins of Akrotiri and indulge in delicious Greek cuisine and local wines.
4. Bali, Indonesia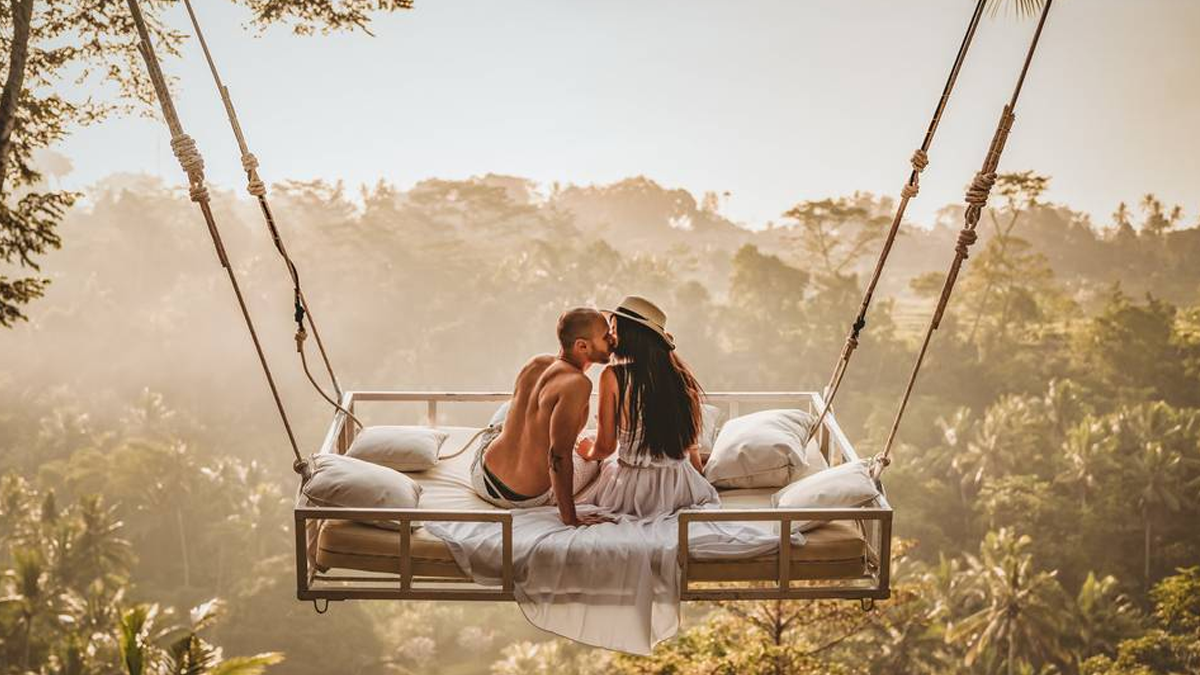 Bali offers a combination of lush landscapes, vibrant culture, and stunning beaches. Explore ancient temples such as Uluwatu and Tanah Lot, visit the stunning Tegalalang Rice Terraces, and experience traditional Balinese dance performances.
For relaxation, you can book a couple's spa retreat, enjoy a yoga session overlooking rice fields, or unwind on the beautiful beaches of Nusa Dua or Seminyak.
5. Maldives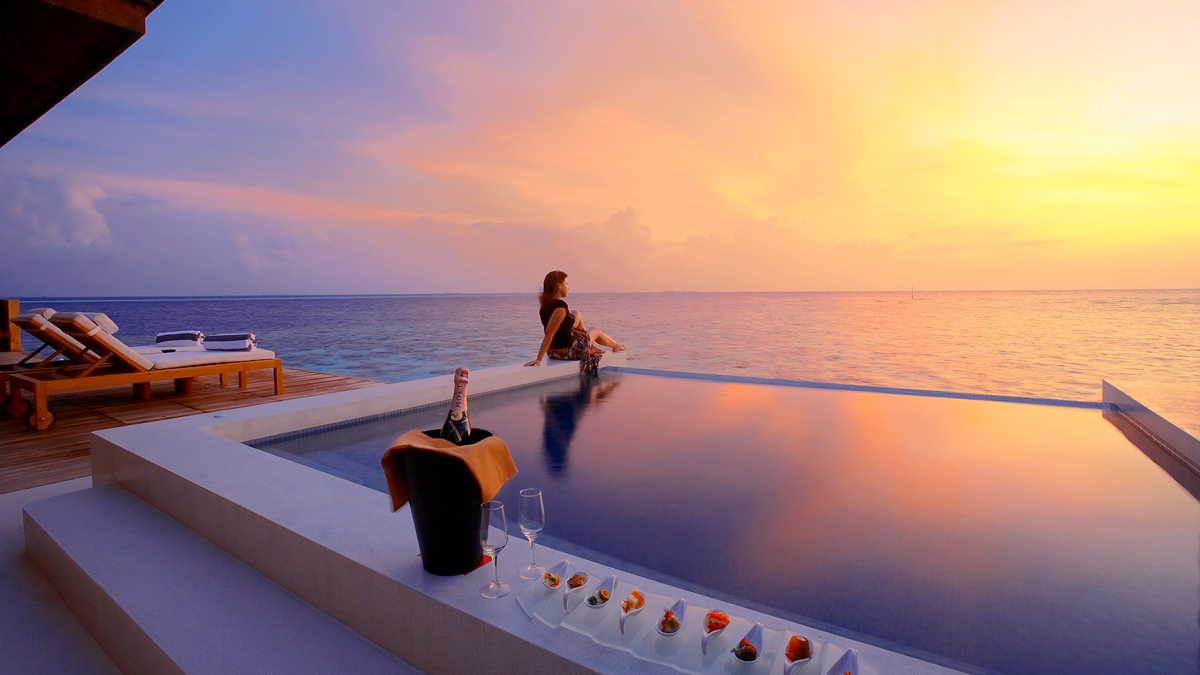 The Maldives is a tropical paradise made up of a collection of coral islands with white sandy beaches and crystal-clear waters. It's an idyllic destination for honeymooners seeking privacy and luxury.
Stay in an overwater villa, go snorkeling or diving to explore the vibrant coral reefs, and indulge in romantic candlelit dinners on the beach. You can also enjoy activities like dolphin watching, fishing, or simply relaxing and soaking up the sun.
6. Amalfi Coast, Italy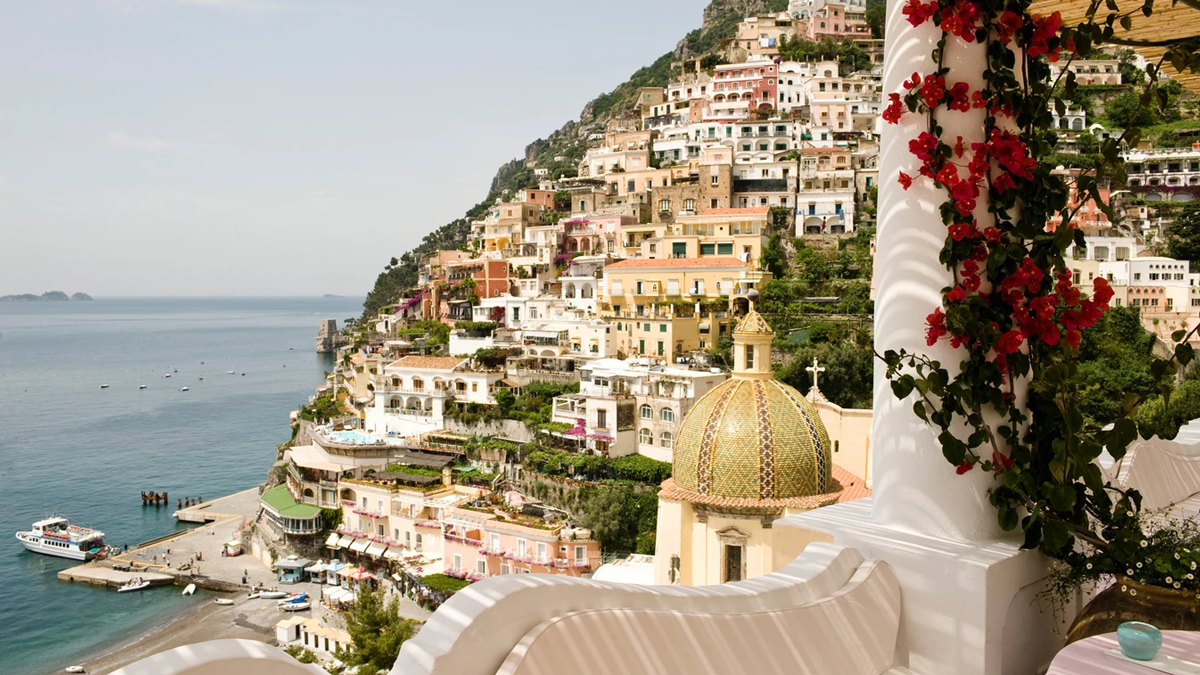 The Amalfi Coast is a picturesque stretch of coastline in southern Italy, known for its colorful cliffside villages, dramatic views, and delicious cuisine. Visit the charming town of Positano, explore the narrow streets of Amalfi, and take a boat trip to the stunning island of Capri.
Enjoy traditional Italian dishes, sample limoncello made from locally grown lemons, and take in the breathtaking views of the Mediterranean Sea.
7. Seychelles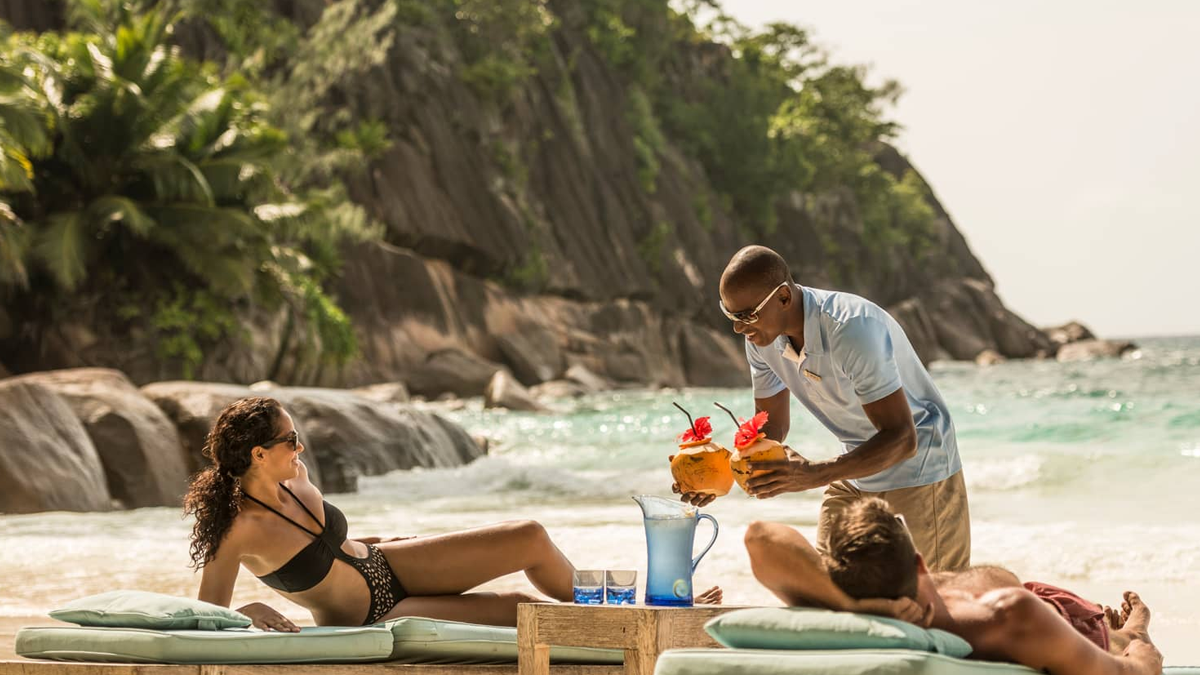 Seychelles is an archipelago of 115 islands in the Indian Ocean, offering pristine beaches, crystal-clear waters, and lush tropical landscapes. With numerous private islands and luxury resorts, it's an ideal destination for a secluded honeymoon.
Go island hopping, relax on beautiful beaches like Anse Lazio and Anse Source d'Argent, and explore the underwater world through snorkeling or diving.
8. Kyoto, Japan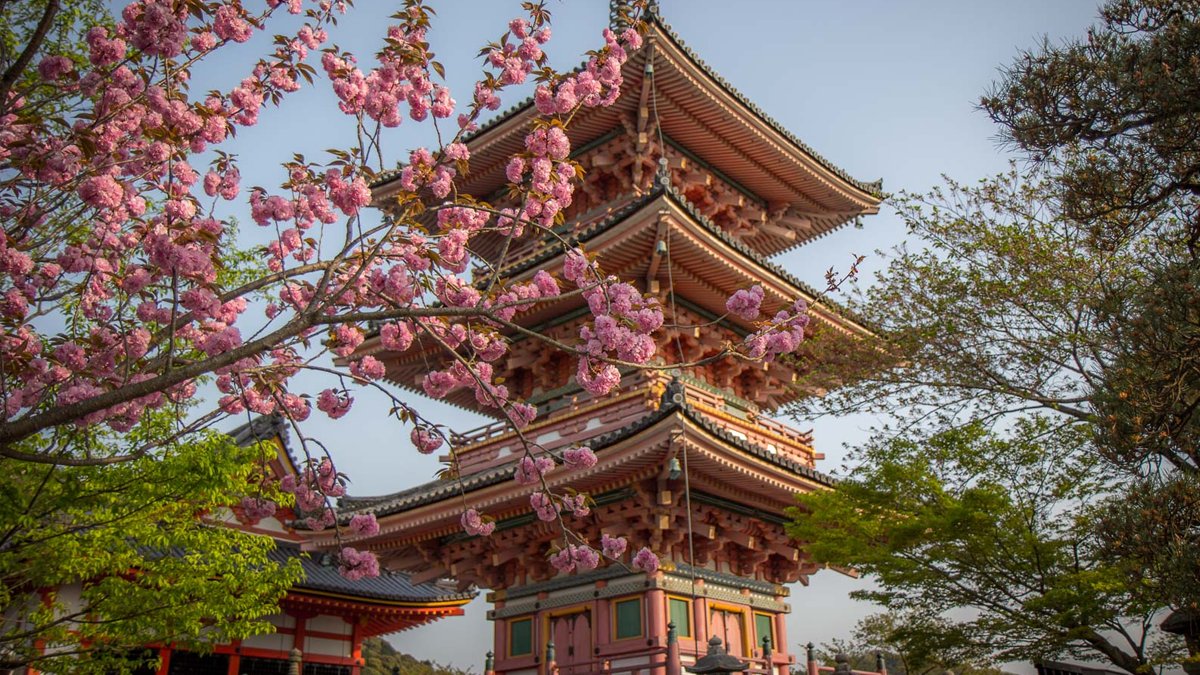 Kyoto is a city that beautifully blends tradition and modernity, making it a captivating honeymoon destination. Explore the iconic Fushimi Inari Shrine with its thousands of vibrant orange torii gates, visit the serene Kinkaku-ji (Golden Pavilion), and stroll through the historic district of Gion, known for its traditional tea houses and geisha culture.
Don't miss the opportunity to experience a traditional Japanese tea ceremony and savor Kyoto's renowned cuisine.
9. Queenstown, New Zealand
Nestled amidst the breathtaking landscapes of the Southern Alps, A honeymoon in Queenstown, New Zealand offers a unique blend of breathtaking landscapes, adventure activities, and a romantic atmosphere.
Located on the shores of Lake Wakatipu and surrounded by majestic mountains, Queenstown is often referred to as the "Adventure Capital of the World." It's a picturesque destination that offers a perfect balance of adrenaline-pumping activities and serene natural beauty. Thrill-seekers can bungee jump off the famous Kawarau Bridge or try jet boating in the Shotover River. Enjoy wine tasting in the nearby Central Otago region or simply relax.
10. Paris, France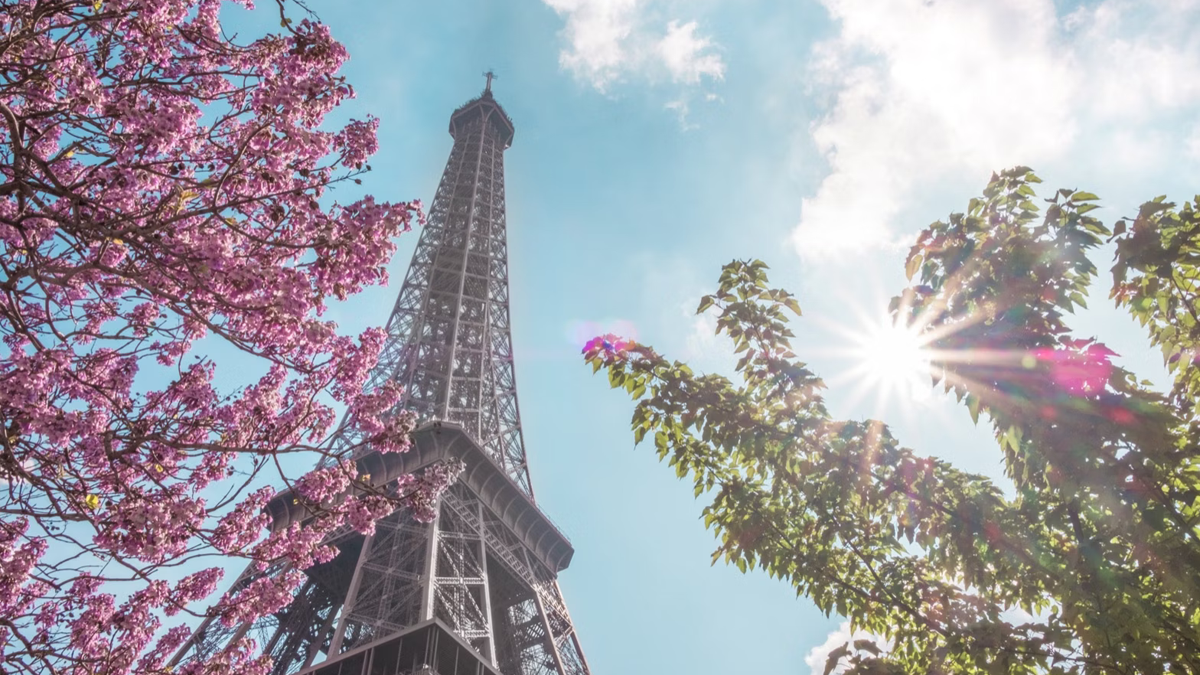 What's old is new again! Paris, also known as the "City of Love," is an enchanting honeymoon destination with a romantic atmosphere, iconic landmarks, and a rich cultural heritage. Paris is renowned for its timeless beauty, historic architecture, and world-class art and culture.
Art lovers will be captivated by the Louvre, home to masterpieces such as the Mona Lisa and Venus de Milo. Explore the charming neighborhood of Montmartre, known for its bohemian atmosphere and the stunning Sacré-Cœur Basilica, offering breathtaking views of the city. For a romantic experience, take a sunset cruise along the Seine River and admire the illuminated bridges and monuments.
Have another destination in mind? Let our travel experts help plan the perfect honeymoon