Honeymoons
Honeymoons come in all shapes and sizes — a beach vacation, a safari, exotic destinations — and are based more on the couple's joint personality than on tradition. Newwest Travel has helped couples book the world's hottest honeymoon destinations, from sunny beaches to snowcapped mountains and even fairy-tale theme parks. Newwest Travel will make sure all the details are taken care of before you depart on your first journey together as a married couple
Newwest Travel's Top Honeymoon Spots
1. Cancun, Mexico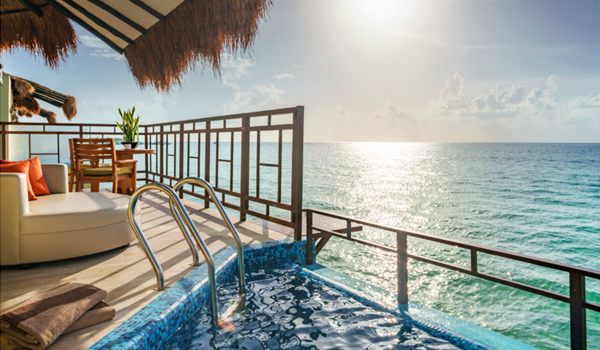 I know what you're thinking....Cancun? The party capital of Mexico? Cancun is always evolving and these new over water bungalows are the perfect retreat for newly weds that do not want to travel to far from home for an exotic honeymoon. More than 800 square feet of luxury is surrounded by the tranquil turquoise waters of Riviera Maya's Maroma Beach. The breathtaking views and unparalleled luxurious accommodations of these overwater bungalows are but the beginning of an extraordinary experience.
Experience spectacular sunrises and stunning sunsets uniquely situated just off the sugary white sands of Maroma Beach, voted by the Travel Channel as one of the top 10 beaches in the world. An infinity pool on your private deck, romantic outdoor showers, and glass floors immerse you in the turquoise waters of this paradise, while your personal Majordomo can see to your every need.
2. Phuket, Thailand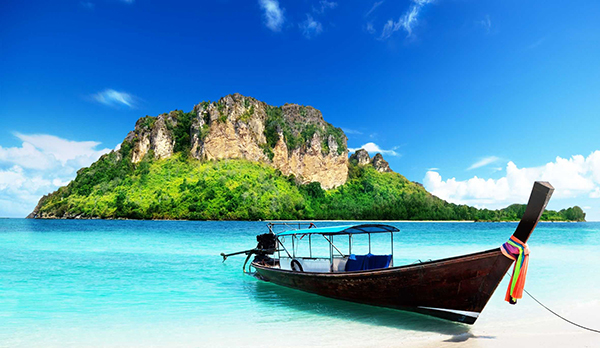 The stunning natural beauty of Thailand's largest island has long been a draw for honeymooners. There are endless soft, white sandy beaches, electric blue waters, and some of the best sunsets in the world in Phuket. The island also holds a vibrant nightlife and plenty of great restaurants—from the high-end to simple street food stalls that showcase the enthralling, piquant cuisine of Thailand.
Cultural pleasures such as a visit to the many Buddhist temples and shrines can break up days at the beach. Other must experiences include a romantic boat ride over to the gorgeous Phi Phi Islands, and of course, experiencing the art of Thai Massage. With around 60 five-star resorts to choose from, couples are never at a loss for luxury here. This Honeymoon is perfect for couples who have a flair for the far-flung and exotic, yet who also enjoy a good day at the beach.
3. St. Barts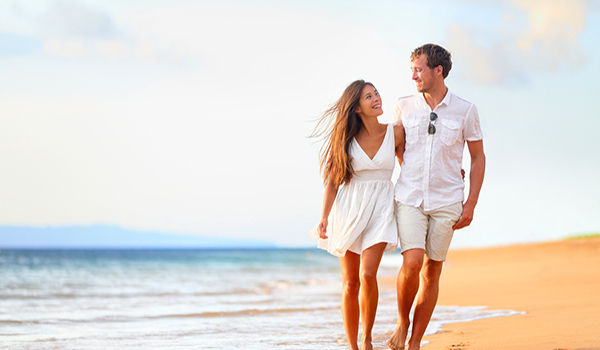 The Caribbean island of St. Bart's provides plenty of eye-candy, whether its the 22 gorgeous white sand beaches, the azure blue water, the quaint architecture of its capital, Gustavia, or the fabulous celebrity who might be sunbathing alongside you. It's a chic destination where lazy hours on the beach rule the daytime, and champagne, rose wine, and French cuisine rule the nightlife. This Honeymoon is perfect for couples who love nightlife, celebrity spotting, and recovering on a chic beach.
4. Nicaragua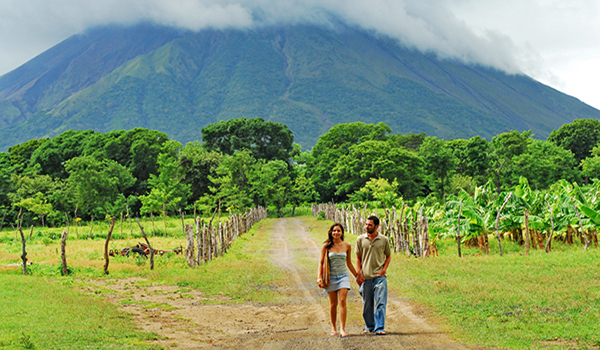 With its rainforests, lakes, beaches, mountains, and volcanoes, Nicaragua is the up-and-coming destination for eco-adventure lovers. Think of it as a Central American option that's less-trodden than Costa Rica and even easier on the wallet than Belize. The coasts offer formidable surf waves, and the volcanoes are conquerable territory for hikers. And if you're keen on wildlife, especially birds, the country is a veritable apiary, with nearly 700 different species making Nicaragua their home. Wellness travel is on the rise here, too.
This Honeymoon is perfect for couples who enjoy wellness-driven and eco-friendly travel.
5. Chile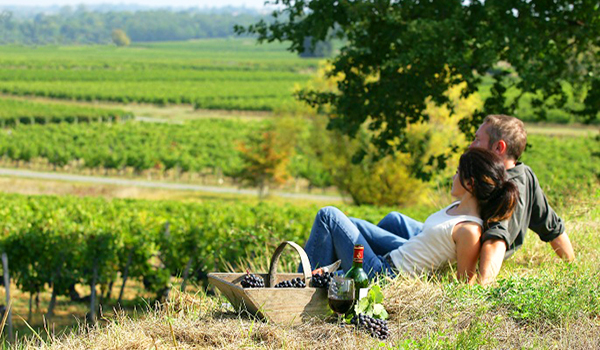 Having recently dropped its $160 reciprocity fee, honeymooners can save money to enjoy some of the finer vintages around Chile's wine country, from Carmenere to Chardonnay. There are plenty of options to choose from, as vineyards are clustered just outside of the capital city of Santiago, stretching down through the interior for about 250 kilometres. The Maipo Valley is home to some of Chile's most famous winemakers, such as Viña Concha y Toro and Viña Santa Rita, and is an easy day trip from the city.
The Colcagua wine region to the south is also well established, producing prize-winning Malbec and Sauvignon Blanc. Further south, the up-and-coming Millahue wine region started wowing experts with 2009 and 2010 vintages from new "holistic" winemaker Vik. No matter which region you choose to explore, the landscapes throughout are full of natural beauty, upscale estancias, and activities such as horseback riding. This Honeymoon is perfect for couples who are wine lovers and also slip between a spa treatment and an outdoor adventure between tastings.