Most people dream of taking a once-in-a-lifetime vacation to somewhere far away and exotic. Far away places like Tahiti, New Zealand, Bali, Africa and Iceland are more within reach than you might think. Our travel experts have visited some of greatest exotic regions around the world and can offer first hand advice while planning your exotic vacation itinerary.
Why plan your exotic holiday with Newwest Travel?
Knowledge is Key
When traveling to a remote and completely foreign location, it helps to rely on someone with first-hand knowledge. A Newwest Travel consultant, for example, can be trusted to tell you the best way to get from the airport to your hotel, which hotels are best for western travelers, and which local tour guides provide the best experiences.
Saves You Time 
Planning a trip to an exotic corner of the world is time consuming for many travelers. Our travel consultants take care of all the details for you, so you do not have to spend countless hours researching every last detail.
No Worries
When you're on a tour or a cruise, you have very little to worry about. Your tour guide or excursion leader will help you overcome the language barrier while taking you to all the must-see sites, where you often get VIP, front-of-the-line access. For example, your group will be taken to quality restaurants where you can sample local specialties without having to translate the menu.
Insider Access 
When you travel to more exotic destinations there may be very little published information to help you discover off the beaten path treasures and hidden jewels away from the crowds.  Your local guides can help you encounter the unforgettable experiences that you will be talking about for years. 
Newwest Travel's top 5 exotic destinations
1. Cambodia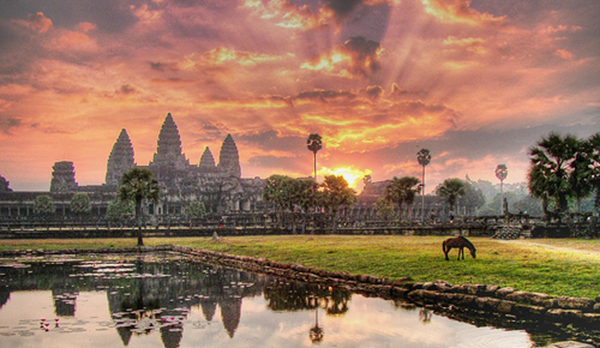 Experiencing a developing country with a long heritage move into a period of economic renewal and growth.  A must visit are the famous temples in Seim Reap. These temples, constructed between the 9th and 13th centuries are arguably unmatched in their intricate design and impressive structure. Having seen relatively recent years of revitalization, the temples are well preserved and perhaps the most important temples to visit during any trip to Southeast Asia.
The many temples of Cambodia are a major attraction for tourists, but after a day of soaking in the mysterious and exhilarating structures, lounging by the pool, sipping a cocktail, or surrendering to a rejuvenating massage can be a welcome reprieve from the heat. Together, with the solace and meditative powers of temples like the famed Angkor Wat Temple and the stunning beauty of jungles and sandy beaches, Cambodia provides an enriching, thought-provoking exotic vacation.
2. Fiji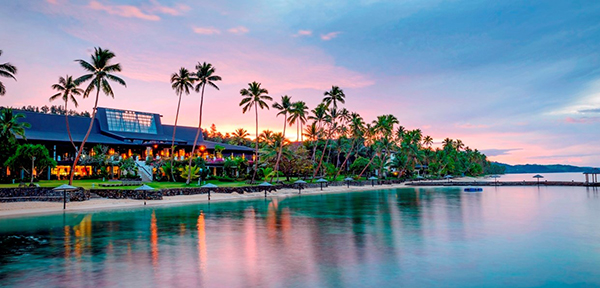 No list of exotic destinations can be complete without mention of Fiji, an archipelago of over 300 islands in the South Pacific Ocean. For the perfect holiday, choose from affordable accommodation all the way through to exclusive 5 star resorts, bunk down in a hostel or book an island to yourself! Its major islands, Viti Levu and Vanua Levu, contain the lion's share of the population, meaning much of the country is uncrowded.
Famous for its soft coral diving, white sand beaches and pristine natural environment Fiji is a leader in eco-tourism.
3. New Zealand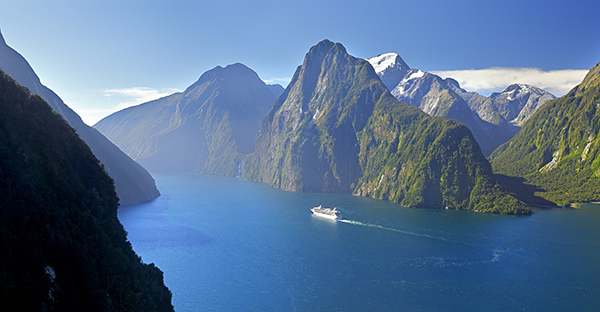 This exotic locale offers an extraordinary mix of cosmopolitan features for people who want an exciting nightlife or for adventure activities. The birthplace of bungee jump, it is also possible to skydive, hike, and navigate a watercraft through the spectacular scenery. Don't forget that, being in the Southern Hemisphere, their summer is our winter, and vice versa. The North Island has the largest population and an extraordinary Maori culture that must be experienced. In addition, visitors have the opportunity to enjoy mind-blowing geothermal sites and idyllic beaches. A stay on the North Island might put you in touch with a Hobbit or two so keep an open mind!
The more secluded South Island offers a variety of geographic features including mountains, glaciers, and volcanoes as well as vineyards, boutique hotels, shopping, and spas. You might even want to try a holiday on a working sheep farm where you can add sheep shearing to your skill set or gain insights into daily life operations within the agricultural world.
4. Peru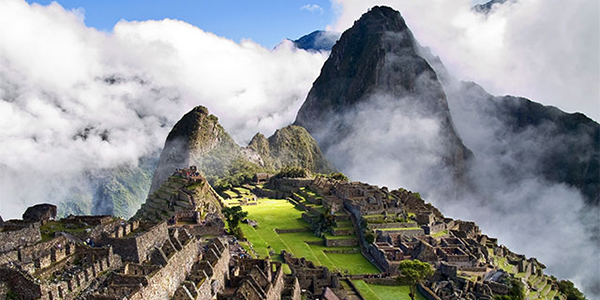 Deepest, darkest Peru is full of mystery, magic, and adventure. You may come with many questions and leave with still more after soaking up the incredible culture and spectacular historical and natural sites. The marvels of Peru also mean traveling in unusual ways, such as the Hiram Bingham Orient Express Train that puts you on a luxurious ride back in time with a view of the Peruvian landscape, including the Sacred Valley of the Incas; a sailboat excursion on Lake Titicaca, which is the highest lake in the world; white water rafting down the Urubamba River, known as the Sacred River; or cruising on a river boat down the Amazon.
There is also traditional transport available that will allow you to check out the exotic culture of Peru, such as hiking up into the mountains and digging deep into the past at the Inca capital of Machu Picchu or taking a flight over the Nazcan Lines to marvel at the geometric designs etched in the ground. If you have come this far, you may even make time for a tour of the Galapagos Islands and see the wonders of this unique island.
5. Tahiti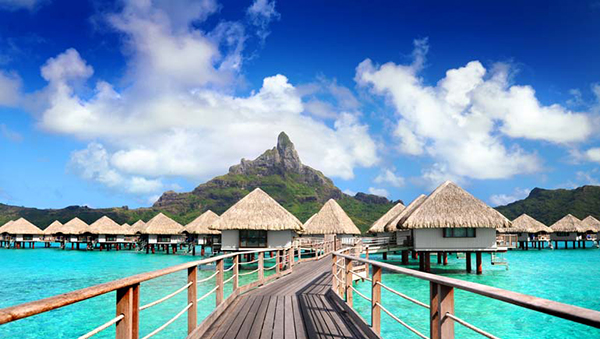 With 118 islands, you are sure to be able to have your own Robinson Crusoe moments during your visit. Located less than eight hours from Los Angeles, Tahiti proves exotic yet does not have to involve extensive traveling. Before you know it, you can be soaking up the sun from the terrace of your over-water luxury bungalow where breakfast is delivered by canoe and you can take a dip whenever you want. There is no clock watching, which frees you up to enjoy every moment.
The options for relaxing the mind and body might include a banana tree body wrap or beach massage, or you could even push the fear factor by feeding sharks. Either way, this exotic locale might teach you something about the value of evening out your work/life balance. Your ability to mingle in various villages can also stimulate ideas about diversity and how good ideas can be found outside of your culture comfort zone.
Bonus Destination - South Africa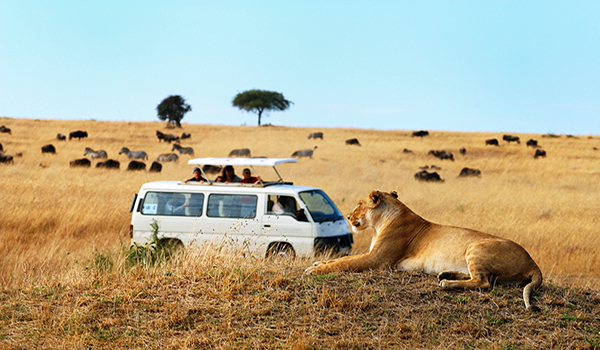 South Africa is all about discovery, revitalizing your spirit and reinventing your thinking. Luxurious resorts, moving township visits, open-air safari drives and vibrant cities like Cape Town; few destinations can offer such a myriad of enriching experiences. Visitors from around the globe have spread the news of this beautiful nation. And now leisure travellers are moving it to the top of their wish-lists.