You are here
London & Paris On Sale
Nov 07, 2017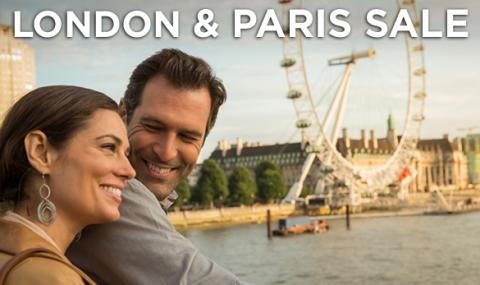 Save on your next London & Paris vacation with Monograms!
Monograms makes it easy to customize the number of nights you stay in each city. 2 nights London & 4 nights in Paris? Check. 5 nights London & 3 nights Paris. They've got that too, and everything in between. It's just another way Monograms lives up to its name and lets YOU make your vacation your own.
Put your own personal stamp on your London & Paris vacation via a wide selection of activity and excursions to make your trip truly tailor made. Make your vacation a reflection of you.
When it comes to Paris, words fail. No description or superlative comes close to capturing the magic of the inimitable "City of Light." It's not just the culture…or the history…or the people, architecture, or food. It's all of those things-plus, so much more. Whether it's day, night, winter, summer, spring, or autumn, in Paris, the very air feels enchanted. Certainly, few places have as many recognizable icons: Eiffel Tower, Arc de Triomphe, Louvre and Notre Dame, which is celebrating its 850th anniversary of the cathedral. Whether you're shopping along the Champs-Élysées, cruising down the River Seine, taking in a cabaret show at the historic Moulin Rouge, strolling through the artist village of Montmartre, or simply basking in the city's je ne sais quoi at a sidewalk café, Paris will make a lasting impression on you.
There's nowhere in the world quite like London. The capital of England is a vibrant, multicultural, 24-hour hub. Wind your way through the delightful blend of old and new; the buzz of the city and the tranquility of its many open spaces make London totally unique. Over 300 languages are spoken here, creating a fantastic place to experience culture from all over the world. Be sure to visit the major attractions: Big Ben, the Tower of London, Westminster Abbey, St. Paul's Cathedral, Buckingham Palace, the London Eye, and others. And when it comes to getting around, just hop aboard a red double-decker bus-or listen for "mind the gap" as you get on and off "The Tube," London's underground subway.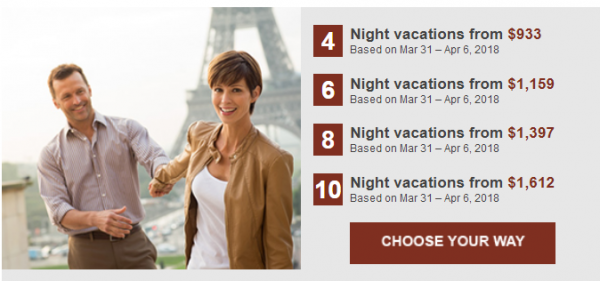 For more information, contact Newwest Travel