You are here
COVID-19 Travel Requirements - Mexico
Sep 30, 2021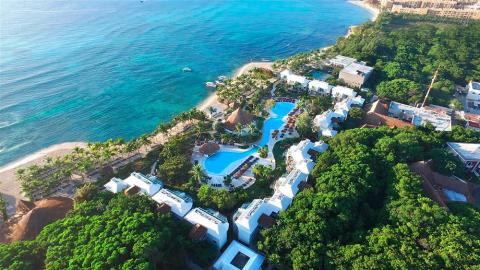 What are the steps to travel from Canada to Mexico? Here are the current guidelines:
Prior to departure for Mexico
Prior to departure for Canada
All travelers must complete a PCR COVID test within 72 hours of departure back to Canada.

Test results will be sent to each individual

Submit your ArriveCAN receipt, test results, and quarantine plans ready for assessment by a Border Services within 72 hours of departure back to Canada
The government of Canada now requires that all air travellers five years of age or older will be required to undergo pre-departure covid-19 molecular testing before entering Canada. The test will need to be taken within 72 hours prior to the travellers scheduled flight departure to Canada, and documentation of a negative laboratory test result must be presented to the airline prior to boarding. In addition, travellers five years of age or older may be required to take a covid-19 test on arrival at the airport in Canada (depending on vaccine status). Before arriving In Canada, travellers must use the ArriveCAN app or website to provide their travel and contact Information, Test information (if applicable), quarantine plan (unless exempt), proof of a pre-paid booking At a government approved accommodation (if applicable), covid-19 symptom self-assessment, and travel history Of countries visited within the 14-day period.
For un-vaccinated or partially vaccinated travellers, there is still a requirement to quarantine for 14 days upon arrival into Canada. Upon arrival Into Canada, the un-vaccinated or partially vaccinated travellers must go to a government approved accommodation where they will be required to wait for up to three nights for their covid-19 Test results. The costs associated to the stay will be at the travellers expense.
Travellers who meet the definition of fully vaccinated will not be subject to the federal requirement to quarantine or take a covid-19 test on day-8. Since fully vaccinated individuals are not subject to the requirement to stay at a government-authorized hotel, unvaccinated children under 18 will also be exempt from the hotel stay. However, it should be noted that children would still need to quarantine for 14 Days. The decision as to whether the vaccinated parents will be required to quarantine alongside their unvaccinated children will be resolved upon arrival where public health officials will review the quarantine plan in order to determine whether it is suitable.
All travellers inbound to Canada need to submit Information related to their covid-19 vaccination status, including evidence of vaccination by electronic means (ArriveCAN).
Important to know before you travel as travel requirements are changing rapidly, it is your responsibility to check the entry requirements put in place by the border authorities of the country you are planning to visit as well as The government of Canada website travel.gc.ca travelling advisories. This includes travel restrictions and self-isolation plans as required under Canadian federal, provincial and territorial jurisdiction. Please refer to the government of Canada covid-19 site at https://travel.gc.ca