You are here
14 Day Quarantine Reduced for Travellers
Oct 23, 2020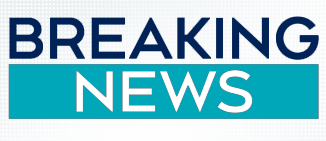 On October 23, the Government of Alberta in partnership with the Federal Government announced a pilot program to reduce the mandatory 14 day quarantine period for international travellers returning to Alberta.
From the Government of Alberta:
Starting November 2, eligible international travellers returning to Alberta at select airport and border crossings can participate in a pilot program that will allow them to quarantine for less time provided they test negative for COVID-19 and if they commit to following specific public health and testing measures.

The pilot is a first of its kind partnership with the Government and Canada and industry to safely explore ways to reduce quarantine requirements for travellers while still protecting Albertans from COVID-19.

Participants will be closely monitored.

Pilot program will help inform decisions on new measures for international travel.

Tests processed as part of the pilot program will not affect public testing timelines.

Eligible travellers

Eligible candidates returning from international travel:

returning Canadian citizens

permanent residents

foreign nationals currently permitted entry into Canada

travellers exempt from 14-day quarantine, including essential service workers

In-eligible candidates:

have signs and symptoms of COVID-19 at the time of entry to Canada

have been in contact with a confirmed COVID-19 case in the last 14 days

do not have an acceptable quarantine plan

returning Canadians proceeding to other provinces (participants must stay in Alberta for 14 days after entering Canada)

domestic travellers (they are not required to quarantine)

Eligible locations

At this time, the pilot program is only available at the following locations in Canada:

Coutts land border crossing

Calgary International Airport

The pilot program may be expanded to other locations in the future.

How to participate

When the program begins, eligible travellers returning to Canada at the Coutts border crossing or Calgary International Airport will be invited to participate upon arrival.

More information will be shared prior to the start of the program.
For the first phase of the pilot, only passengers returning by air to Calgary International Airport will be eligible. According to the Government, Edmonton International Airport could be added to the pilot project as soon as February.
Have any more questions about the pilot or travelling during COVID? Please contact on of our expert travel consultants today!