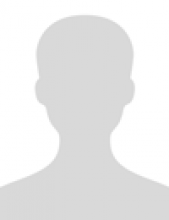 It was my parents who first ignited my passion for traveling. When I was a child, they loved taking me and my siblings on road trips to Disneyland, Las Vegas and other fun destinations. After a while, though, my siblings "outgrew" these trips and preferred to stay at home. I, on the other hand, kept on road tripping with my parents.  If there was a journey or an adventure to be taken, I was not going to turn it down.
Today, my love for travel has not only grown stronger; it has also morphed into a passion for helping others to achieve the joy I have always felt on each trip I have ever been on.  My wanderlust has taken me to many destinations over the years, including but not limited to: 
Dominican Republic
Hawaii
England, France, Switzerland
Galapagos Islands
New Zealand
Thailand, Hong Kong, Taiwan
Malaysia, Cambodia
Bali
I have also traveled extensively throughout Canada and the United States. All of these experiences have helped me to become a better travel consultant because with each adventure I completed came new and valuable lessons that I can now share with you. 
And while I love booking all types of travel, my specialty is helping my clients get the most out of their Disney vacation. I have been to these wonderful parks and resorts more than 40 times, so I know all of the best tricks and tips for saving money and time in lines. And whenever I feel a need to learn about any new changes at the parks, I also retake the Disney agent training.
In addition, I am also a graduate of the Travel Program at the Grant MacEwan College. And whenever I have the time, I attend as many industry webinars as I can. I believe that in this rapidly changing world, it is important to keep as up-to-date as possible on what is going on in the travel business. 
So if you're ready to book your next great adventure, I hope you'll contact me. I believe I have the education, experience and passion to finally turn all of your vacation dreams into wonderful realities. 
What my clients say
Thank you so very much for booking our holiday! Your pleasant nature & your efficient work habits are very much appreciated by your clients. Tell your boss I think Newwest Travel is blessed to have you! I live 2 ½ hours from Edmonton, but you make my husband and I feel as if you are just down the street.

Thanks again.