Classic Canadian Grizzly Bear Tour
GRIZZLY BEAR WEST COAST TOUR - ONE DAY FLY AND CRUISE TO KHUTZEYMATEEN VALLEY, BC | JUNE 8th – ONLY DEPARTURE DATE!
Experience a one day, and cruise adventure to the Khutzeymateen, "Valley of the Grizzly" to witness the grizzly bear in its natural environment.
Your adventure begins on a chartered jet from Edmonton International Airport. We land in Prince Rupert and you are shuttled to a 72-foot catamaran to begin a 7-hour excursion. As we cruise through Chatham Sound you will be fascinated with stories about the historic native villages and the spectacular scenery. Along the way, watch for porpoises, seals, whales,sea lions, eagles and herons.
We will then enter the pristine wilderness of the Khutzeymateen Valley. From the safety of the boat, you may watch the bears graze, often feeding on mussels and other sea treats. At the end of the boat tour, you are returned to the airport for your
flight & dinner back to Edmonton.
Special Package Features:                             
• Round-trip chartered jet from Edmonton International Airport Charter Terminal to Prince Rupert          
• Breakfast, lunch and dinner
• Naturalist host on the flight
• 7 hour guided catamaran cruise
• Transfers in Prince Rupert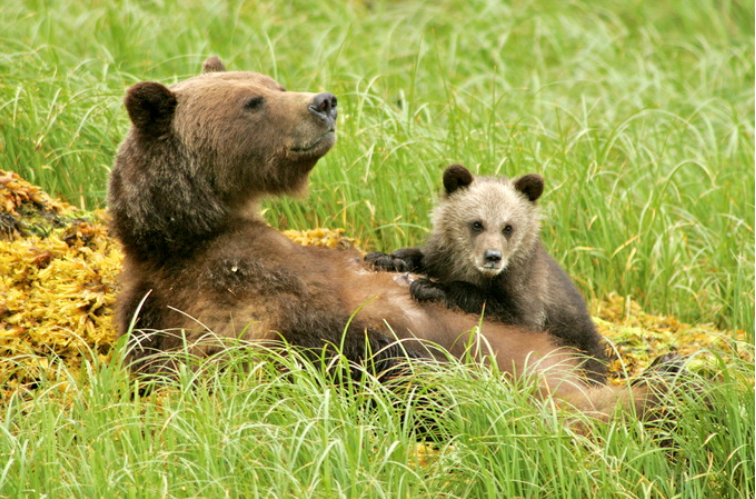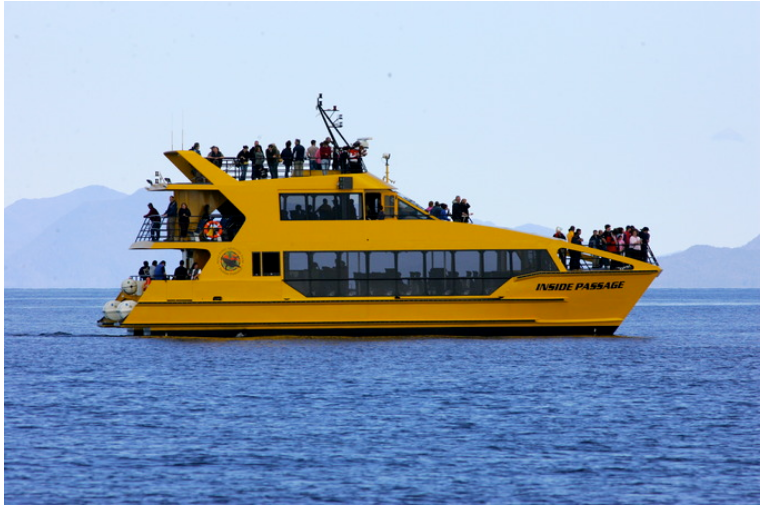 Pricing Per Person
$1039 + GST